CRRC Seminar Series Dr. Pascale Roy-Léveillee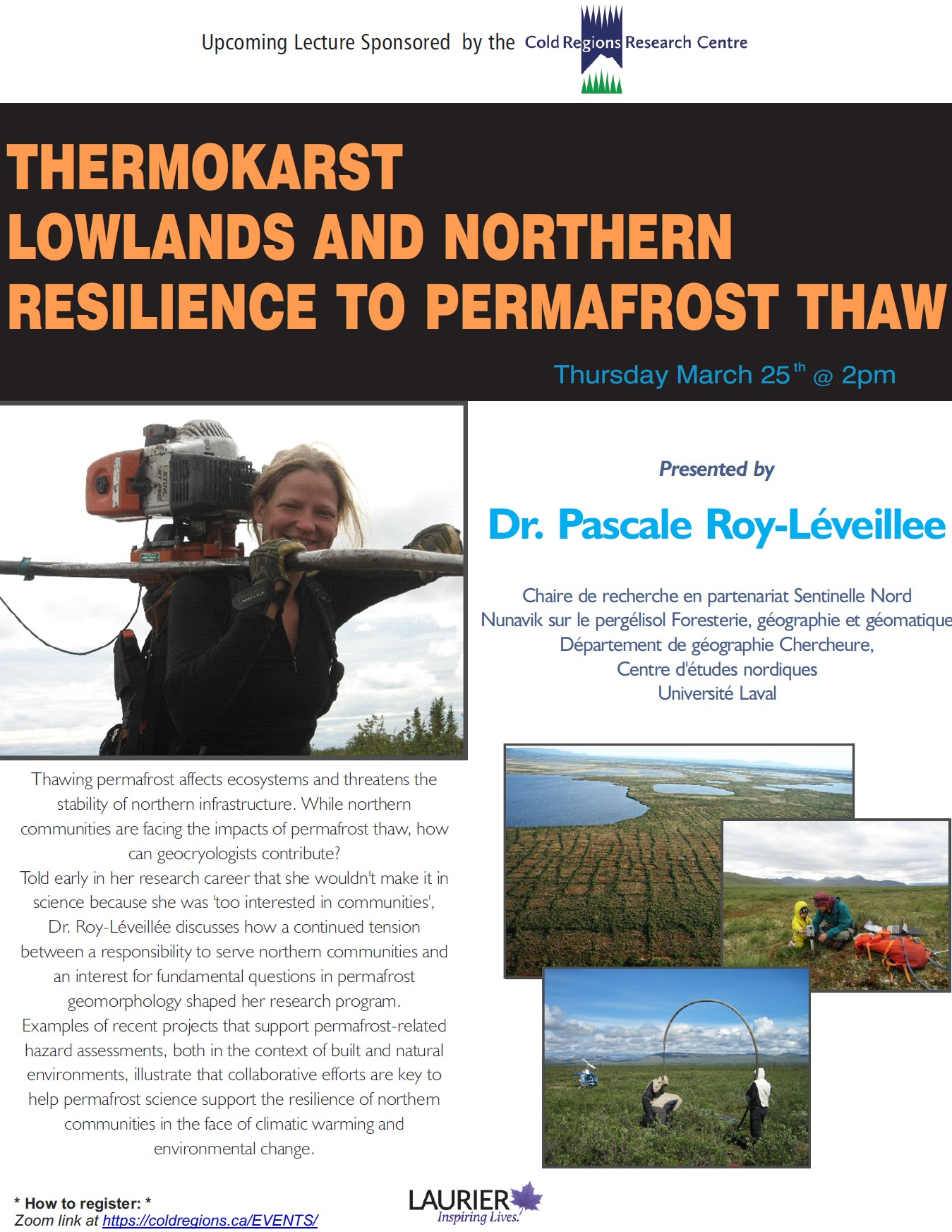 THERMOKARST LOWLANDS AND NORTHERN RESILIENCE TO PERMAFROST THAW
Thawing permafrost affects ecosystems and threatens the stability of northern infrastructure. While northern communities are facing the impacts of permafrost thaw, how can geocryologists contribute?
Told early in her research career that she wouldn't make it in science because she was 'too interested in communities', Dr. Roy-Léveillée discusses how a continued tension between a responsibility to serve northern communities and an interest for fundamental questions in permafrost geomorphology shaped her research program.
Examples of recent projects that support permafrost-related hazard assessments, both in the context of built and natural environments, illustrate that collaborative efforts are key to help permafrost science support the resilience of northern communities in the face of climatic warming and environmental change.